How to use the ASTM A234 WP11 pipe fittings?
ASTM A234 WP11 pipe fittings have butt welding pipe ends,commonly used to be welded with the ASTM A335 P11 steel pipes,and ASTM A182 F11 forged flanges and pipe fittings.
ASTM A234 WP11 is the most widely used pipe fittings material in high temperature conditions,it have better performance for the abrasive resistance and corrosion resistance than carbon steel.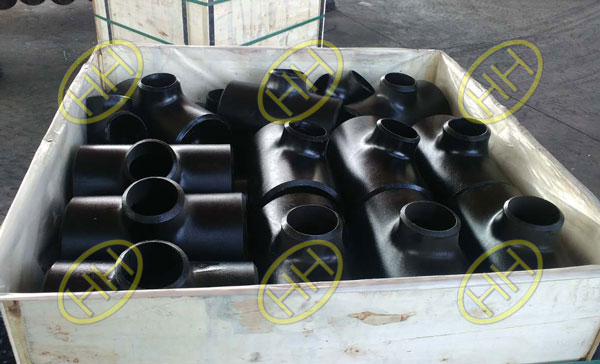 ASTM A234 WP11 Pipe Fittings In Haihao Group
Grade WP11 have three classes,class1,2 and 3.They have different chemical compositions and mechanical properties.According to the standard,there are S and W marking for the WP11 pipe fittings,they means "seamless" and "welded".
The ASTM A234 WP11 pipe fitting could be used in industry field,like Oil,Gas,Power plant,Water Treatment,Chemical-industry etc.Except the ASTM A234 WP11 pipe fittings,we also can manufacture othre pipe fittings,like ASTM A234 WP5 pipe fittings,ASTM A234 WP9 pipe fittings,ASTM A182 F91 pipe fittings,ASTM A182 F347H pipe fitttings,ASTM A182 F51 pipe fittings etc.