Blind Flange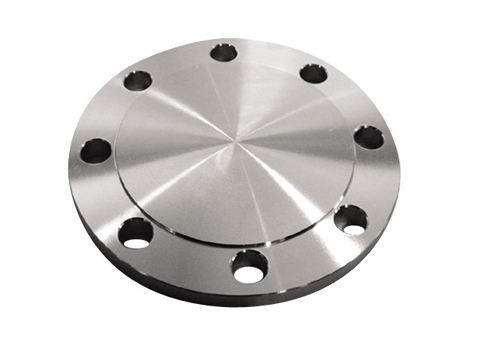 Blind Flange
A blind flange is a popular type of pipe flanges.It has no bore in the center,and is primarily used to close the ends of piping systems.This flange premits easy access to a line once it has been sealed.It sometimes can be machined to accept a nominal sizes pipe to which a threaded or welded reduction is being made.Haihao steel blind flanges are available in various sizes and material for you to choose from.(Know more about the blind flange)
Size
Blind flange:1/4″-160″
DN8-DN4000
Pressure
America Series:Class 150 ,Class 300, Class 600, Class 900A ,Class 1500,Class 2500.
Europe Series:PN2.5,PN6,PN10,PN16,PN25,PN40,PN63,PN100,PN160,PN250,PN320,PN400.
Flange Facing Types
America Series:Flat face(FF),Raised face(RF),Tongue(T),Groove(G),Female(F),Male(M),Ring type joints face(RJ/RTJ)
Europe Series:Type A(Flat Face),Type B(Raised Face),Type C(Tongue),Type D(Groove),Type E(Spigot),Type F(Recess),Type G(O-Ring Spigot),Type H(O-Ring Groove)
Material
Carbon steel: ASTM A105,ASTM A105N,GB 20,C22.8.
Alloy steel: ASTM/ASME A234 WP 1-WP 12-WP 11-WP 22-WP 5-WP 91-WP 911
Stainless steel: ASTM/ASME A403 WP 304-304L-304H-304LN-304N
ASTM/ASME A403 WP 316-316L-316H-316LN-316N-316Ti
ASTM/ASME A403 WP 321-321H ASTM/ASME A403 WP 347-347H
Low temperature steel: ASTM/ASME A402 WPL 3-WPL 6
High performance steel: ASTM/ASME A860 WPHY 42-46-52-60-65-70
Standards
ASME ANSI B16.5,ASME ANSI B16.47.
API 605,API 6L.
MSS SP 44
CSA Z245.12
EN1092-1,EN1759-1.
DIN2527.
BS1560,BS 4504,BS 10.
AFNOR NF E29-200-1
ISO7005-1
AS2129
JIS B2220
UNI 2276. UNI 2277.UNI 2278 .UNI 6089 .UNI 6090
Industrial Processes
Die forging,Machining.
Markets for Blind flanges
Natural gas,chemical,petroleum,ship building,marine,paper making, metallurgy, electric, power, boiler , etc.
Hebei haihao group, as a first class manufacturer of blind flange(BL flange) in China,supplys a variety of steel flanges to satisfy our customers' specifica requirements,which include different size,different schedule,different pressure and different finish faces. Our products are produced strictly according to the required standard. Our raw material for blind flanges all are purchased from big steel companies which can make sure the material in a high quality.